JV Gallego scored 16 of his game-high 32 points in the final period as Chiang Kai Shek College pulled off an 88-80 victory over National University-A on Sunday to capture the Division 1 crown of the Seaoil NBTC National High School Championship at the Ynares Sports Arena.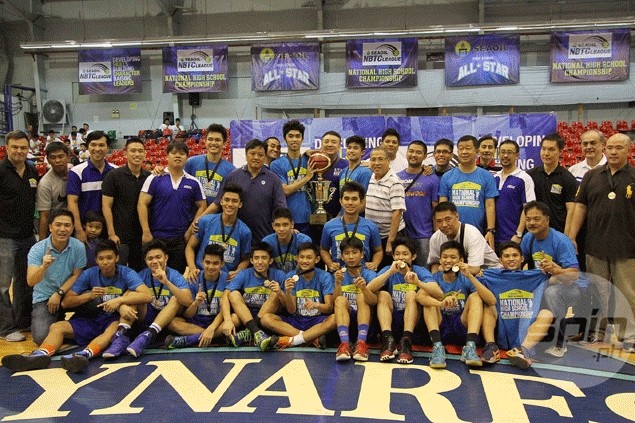 By topping the meet that featured 12 junior teams from across the region, the Blue Dragons easily stamped their class as one of the top high school basketball programs in the country today.
Gallego, a 15-year-old third-year shooting guard, won the Most Outstanding Player award after pouring in 11 straight points in the pivotal fourth that allowed the Blue Dragons to take an 80-78 lead after trailing early on, 69-74.
Mohammed Salim finished with 21 points including a lay-up with 58.5 seconds to play that all but sealed the championship for CKSC.
"Mahirap ito dahil nandito ang best teams sa Pilipinas at kalaban pa namin ang UAAP champion," said Chiang Kai Shek College coach Goldwin Monteverde afterwards.