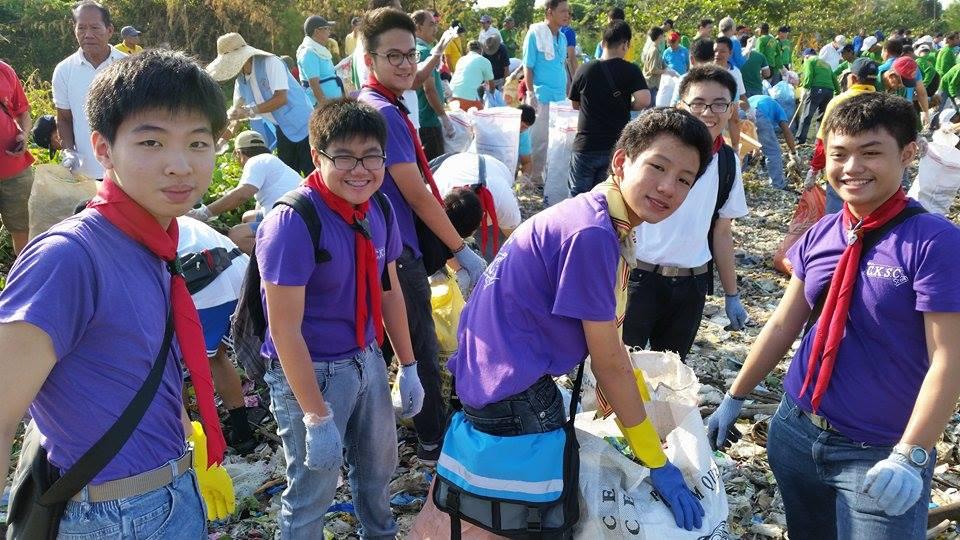 CKS College not only develops its students to be academically excellent, but also nurtures them with the right values for good citizenry. With this in mind, Chiang Kai Shek College high school boy scouts actively participated in the "Linis-Kalikasan 2015" South Manila Bay Shore Clean-Up activity of the Knights of Columbus, Manila Council 1000 held last October 24, 2015 at the Las Pinas-Paranaque Critical Habitat & EcoTourism Area.
Truly, CKSians care for the environment!
February 18, 2015 8:16 AM
---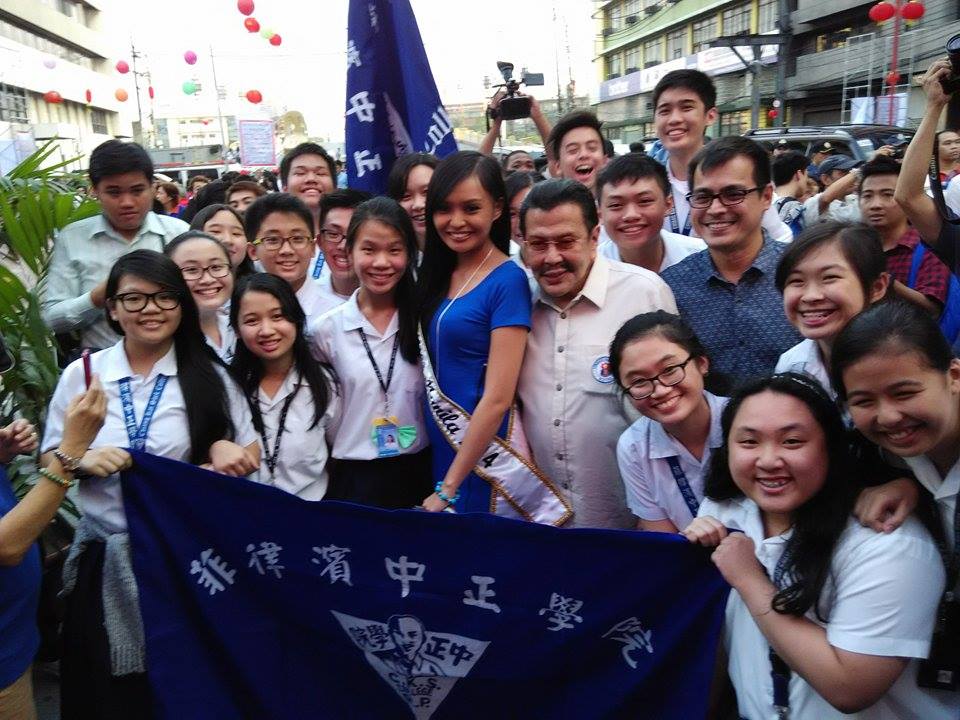 Beyond academic learning, CKS College aims to gear its students toward responsible citizenry and get them involved in solving societal issues.  With this goal in mind, CKS high school students joined Mayor Joseph Ejercito Estrada, Vice-Mayor Francisco "Isko Moreno" Domagoso, and city councilors during  the unveiling of the proposed new entrance gate  to Binondo Chinatown last February 15, 2015 at the foot of Jones Bridge near Escolta, Manila. The students were accompanied to the event by Mr. Jelvin Ralph Sy, grade school discipline office head.
The following day, CKS boy scouts attended the program commemorating the 143rd anniversary of the martyrdom of Fathers Mariano Gomez, Jose Burgos, and Jacinto Zamora (Gomburza) on February 17, 2015 at the Gomburza Execution Site in Luneta Park. The scouts were accompanied by Mr. Danilo Supelana, grade school discipline office staff, to the event.
November 14, 2013 4:09 PM
---
In cognizance of the plight of our brothers and sisters severely affected by super typhoon Yolanda and the 7.2 earthquake, Chiang Kai Shek College, as a gesture of humanitarian spirit and outpouring of love and compassion, will accept students enrolled in Chinese-Filipino schools that are members of the Association of the Chinese-Filipino Schools in the Philippines in affected areas of Tacloban, Samar, Bohol and Palawan completely free of charge in their school fees. They can immediately continue their studies in our school at the soonest possible time so that they can move on with their lives quickly. For more information, please call telephone numbers 252-61-61 to 67 local 207. We also have dormitories for these students to stay for free, now that their homes are completely washed away by the storm surges, looted, or pulverized by the destructive earthquake.
In these very crucial and numbing times, we at CKS College are reaching out our utmost assistance because we care.