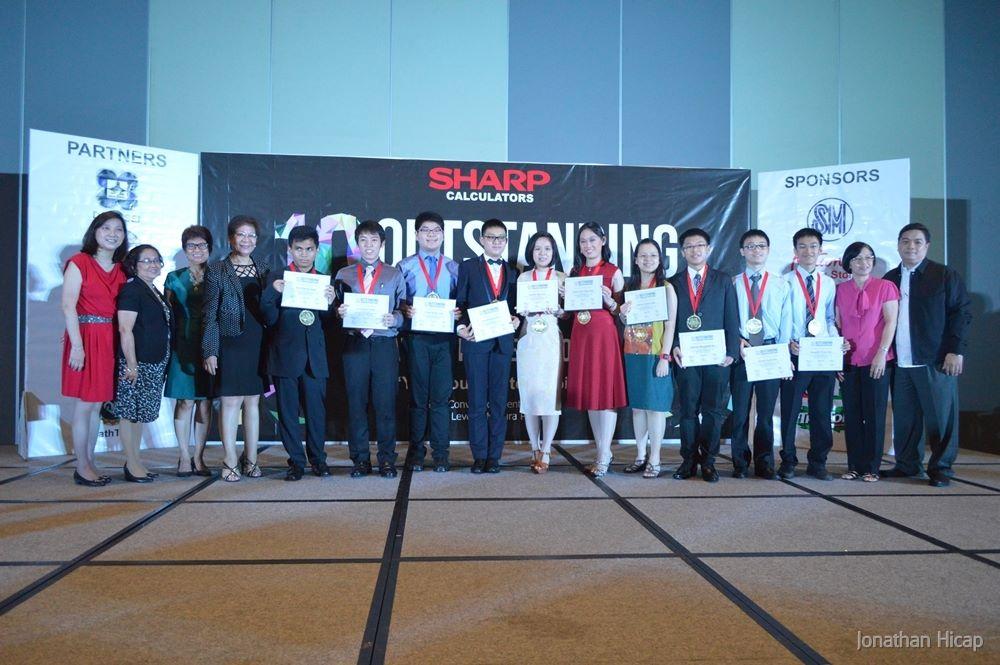 CKS high school math prodigy Clyde Wesley Si Ang (Gr. 10-1) was awarded as one of the Ten Outstanding Young Mathematicians in the National Capital Region last February 28, 2015 by Sharp Calculators.
In another competition that same day, Team CKS High School won 2nd Place in the 1st HP Academic Challenge 2015 held at the activity center of Glorietta Mall in Makati City. The team was composed of grade 7 students Lance Patrick Vicher, John Dominic Santos, Tiffany Huang, and grade 8 student Joyce Heidi Ong. Their trainers were Mr. Ian Mark Arevalo, Mr. Brian Cruz, Mrs. Marle Tan and Brenda Ong, Mrs. Angelina Consulta, Mrs. Cristina Monsanto, Mrs. Venus Marie Llantada, and Mrs. Desiree Villaron.
February 17, 2014 2:59 PM
---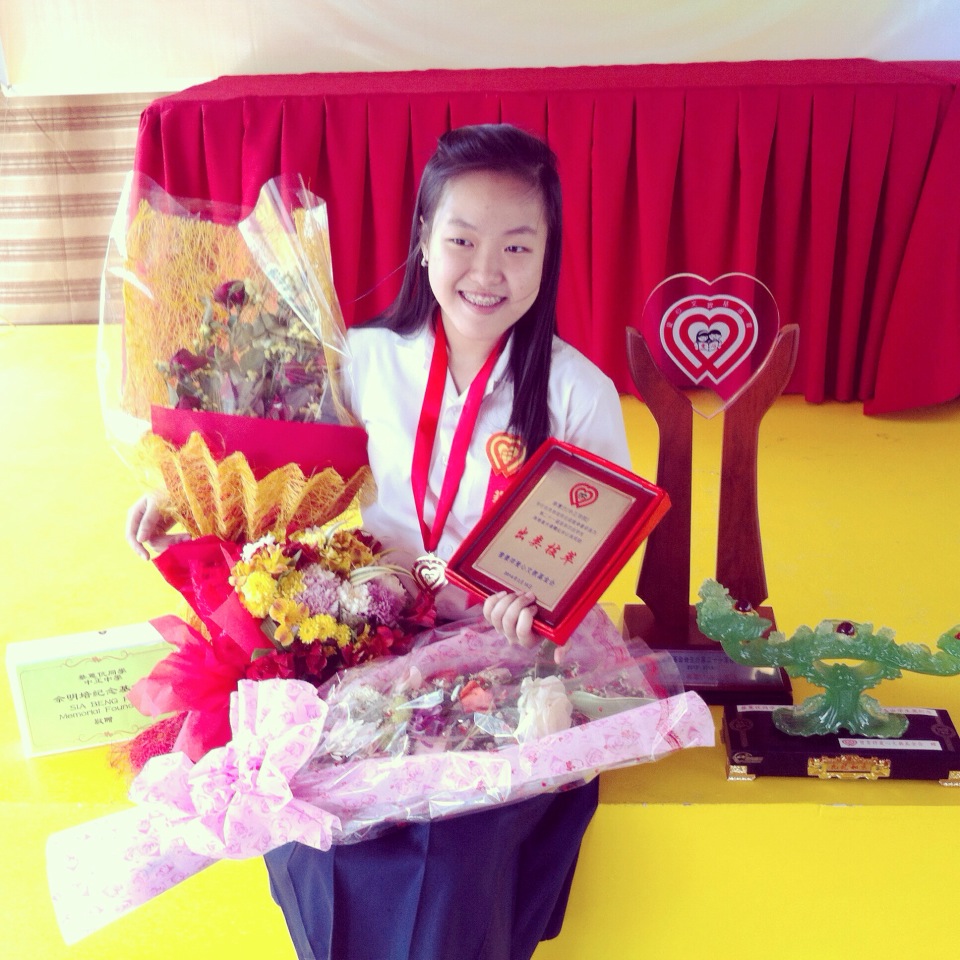 This year, I, Candy Joy Chua, 16 years of age, represented Chiang Kai Shek College in the search for Outstanding Filipino-Chinese Students of the Philippines, sponsored every year by the Ceng Jing Xiang Ai Shin Foundation (曾景祥爱心基金会). Hurdling all the phases of the competition, including the essay writing and personal interview, gave me a feeling of fulfilment.
I was born in a family with loving parents and two younger brothers who guide me, nurture me, and make me happy as I grow up. I have been studying in Chiang Kai Shek College since pre-kindergarten, and since I was young, I have always had this thing for drawing and singing. I have joined singing contests and luckily won awards on some occasions for being the best singer. In addition to this, I was given the chance to sing on stage during my kindergarten graduation ceremonies. Since then, I've wanted to be onstage, performing for other people. When I got into grade school, I joined the CKSC youth choir. Every time there is a school activity that requires the youth choir to perform, I am always chosen to perform. Influenced by my parents, I learned and liked Chinese, its language, culture, and traditions. As I progressed to high school, my parents encouraged me to go to China to enhance my Chinese communication skills. Aside from those years of learning, I always grab the opportunity to travel to the different provinces of Mainland China to learn more about its history.